WELCOME!

Today is the official launch for Blue Velvet Muse. Let me introduce myself. My name is Melissa Martinez and I have been crafting for to many years to count.
My very first job at the age of 14 was at a stamp and sticker store in the mall that became the mail order company called Sticker Planet. I moved on to work with my Mom (her night job) at House of Fabrics before it became Joann's. I then worked for a production company, Bradley Ireland Productions, that specialized in natural history and underwater photography. I was even a Creative Memories consultant before my daughter was born in 2008. All these experiences have contributed to who I am as a crafter. As a classroom teacher by day I love challenges and providing challenges. I also obviously love to teach and I plan to bring all this to you through this blog.
To start us off I want to share with you a challenge I shared with two amazing women. I had walked past these black fall leaves for months and every time I saw them I would stop and think, "what can I do with these?"
When I decide to launch this blog I knew our first challenge would be to use these in a creative way. I am always on the lookout for non-craft items that I can convert. Anyways, I bought up a bunch and asked a couple friends to create something with them. Luckily they said yes :)
Our First guest muse this month is Jen Davis
I met Jen at
Paper Studio.
She is an amazing teacher and designer. I always find her so inspiring. Here is a bit more about Jen in her own words:
"Scrapbooking
to me is an art form; a form of therapy and an outlet for my creativity. A way to record memories, milestones, journal thoughts and feelings and a way to provide my very
personal history
for the future generations to remember and enjoy. Srapbooking to me is celebrating my passion for living and life. I am honored to have had some of my work published in Simple Scrapbooks, Creating Keepsakes, Scrapbooks, Etc., Memory Makers and more. I also have had the pleasure of being on the design teams of some major scrapbooking manufacturers and now currently do work for
Creative Imaginations
and Petaloo, International." You can check out more from Jen here at her blog
live.life.create.art
Our other guest muse is Kim Chard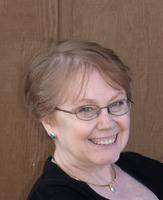 Kim is my mother in law. She is enjoying her recent retirement from teaching high school art and getting ready to travel to Japan. I have learned a lot about design elements from her. I stole her Scrapbook.com bio to share with you all. "
I have 3 grown sons, one lovely daughter-in-law (who is responsible for starting this addiction), one beautiful cocker, and FINALLY one gorgeous grand daughter. That should keep me busy for awhile...."
So are you ready to see what they created?
Well then you had better check back in tomorrow. I will post all 3 of our creations and the posting schedule for the month. I will also be announcing some winners based on the very first post which you can find
here.
You have until tomorrow at 5pm cst to add your post and be entered to win one of 2 RAK's from me.
Before I sign off I want to thank you all so much for joining us. I am so amazed at all the participation so far. The blog already has 2o followers and a winner. Here is to many, many more!